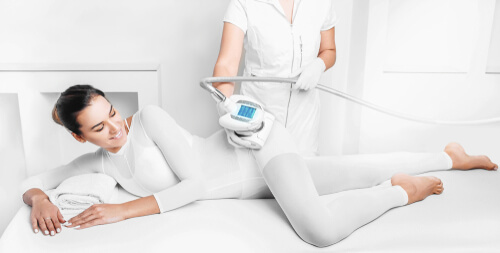 2. Cellulite Can Happen Even if You Are Slender
The conventional wisdom holds that people who suffer from cellulite are overweight. This is not necessarily true since even slender people can have cellulite. Although cellulite can be more visible and pronounced if you gain weight, it is only magnifying what is already there. Genetic factors can influence whether or not a person will develop cellulite. Other issues, such as metabolism and circulation can also have an effect.
Sometimes cellulite is caused by specific conditions such as water retention that can happen regardless of weight. An unhealthy diet can exacerbate the problem of cellulite even if poor diet and exercise habits do not result in weight gain. Cellulite is simply the appearance of fat cells under the skin and creates a dimpled appearance, and this can occur regardless of how much or how little fat you may have. Losing weight is still useful in reducing the problem, but it may not erase it.