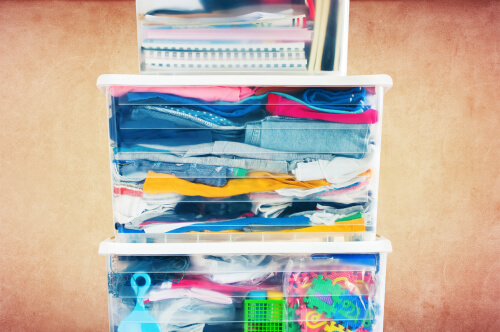 2. Place clean things in Plastic Bins
Once you have cleaned all of your blankets, towels, stuffed animals, sheets and other items put them away in plastic bins that are carefully sealed. This may require a substantial investment in plastic bins of all sizes.
Simply covering the clean items is not enough, since bedbugs have a special talent of getting through small openings in almost every surface. A plastic seal is the best bet for keeping any kind of infestation out. If you find it too difficult to store all of these bins on one premise, you can put them in storage or a basement.
In fact, it is a good idea to keep the cleaned items far away from the infested area. However, you should warn friends before asking them to store your clean items. Although the items have been cleared of bedbugs, there is the possibility of error or of some eggs getting inside the container.