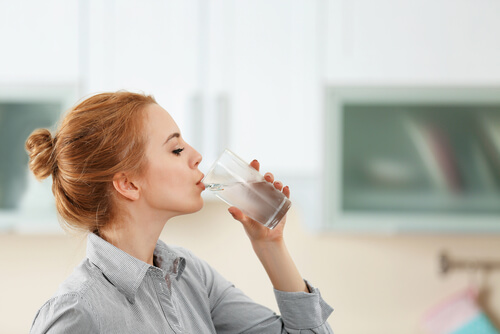 Rhinorrhea is a common symptom of many illnesses. It's common with colds, flu, sinus infections, and allergies. The main symptom of rhinorrhea is a runny nose.
The mucus in the body is being produced in higher amounts, and it has to escape through the openings in the body. The nose is just one of the easiest escape routes. A runny nose can be painful as the nose can become cracked and sore from the constant mucous and the wiping that takes place. Most people are happy to get rid of a runny nose as fast as possible.
Treating the underlying cause of the problem is the most effective way to treat it, but you can also treat it as a symptom at home. If you prefer to use home remedies instead of medications, try one of these options. You can use them as often as you need until you find some relief.
1. Drink Plenty of Fluids
While you might think that the last thing your body needs is more fluids to leak out, drinking more will actually help your body get rid of toxins and allergens, which can cause a runny nose.
A runny nose occurs when the body knows there is something inside it that shouldn't be. It produces extra mucus to try to flush the toxins out of the system. When you drink plenty of fluids, they help to flush the system too. The sooner the allergens or bacteria that are the underlying cause is removed from the body. The sooner it will stop making mucus, and the runny nose will clear up.
Water is the best option, but any fluids are better than none. Some people prefer to drink tea or Gatorade when sick because they contain other nutrients that help make them feel better faster. Avoid sugary drinks as they can actually dehydrate you.