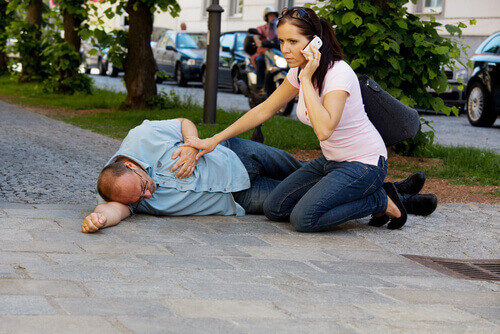 2. Heart Attack

When the heart muscle becomes damaged from not getting enough blood that is full of oxygen, a heart attack will occur. There are some people who experience a heart attack that starts with some mild chest pain that slowly builds up. This may occur over a short or longer period of time.
A heart attack may also happen quite quickly with a person developing intense pain in the center or left side of the chest. Some of the other symptoms of a heart attack include pain in the left art, or possibly the right arm, squeezing or crushing pressure, or a tightening of the chest, shortness of breath, heartburn, vomiting, nausea, shooting pain in the jaw, neck, stomach, or back, cold sweats, dizziness or lightheadedness, or abdominal pain.
The symptoms of a heart attack vary with each person. Most commonly, both men and women experience pain or discomfort in the chest.