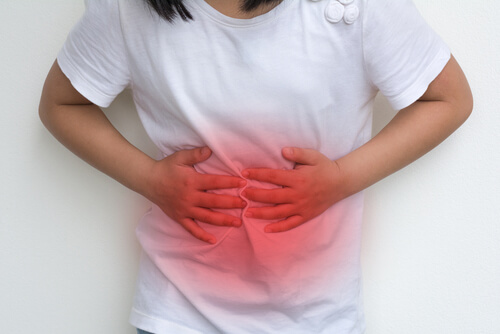 2. Bladder Pain
Bladder pain is a symptom that both children and adults can sometimes experience along with instances of bedwetting – usually before or after. If you experience any kind of burning during urination, difficulty urinating, pain or discomfort in the bladder and changes in the color of your urine together with enuresis, it's likely that it points to a physical cause rather than an emotional one.
The most common things that can cause bladder pain includes an overly full bladder. In this case, dropping your fluid intake should be enough. If bladder pain is instead caused by something like a kidney or bladder infection, a fever might be another present symptom, and it can be treated with a simple course of antibiotics.
If you experience any kind of pain in the lower back, it can also be a related symptom that points to kidney issues, especially if combined with repeated kidney infections.