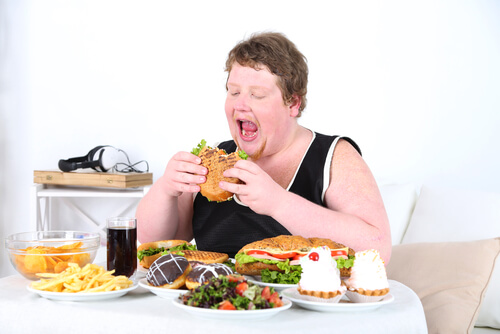 Each year over three million Americans will suffer from coronary heart disease. It is considered a chronic disease, which has no cure, but there are treatments available. Coronary heart disease is caused when blood vessels that supply blood to your heart become damaged and diseased. Plaque begins to build up, which causes the coronary arteries to become narrow.
When they become narrow, it, in turn, causes the blood needed to flow to the heart to decrease. If blood is completely unable to reach the heart, it can eventually cause a heart attack. Coronary artery disease takes years to become noticed because some people never have symptoms. The only apparent system is if a person has a heart attack. Some signs of coronary disease include shortness of breath, chest pain, and vomiting. Every day bad habits can trigger coronary heart disease that a person may not even be aware of include these eight triggers.
1. Eating unhealthy

foods that are loaded with grease, salt, and sugar can trigger coronary heart disease. It has been reported that even eating a little bit of fast food a week can increase a person's risk for coronary heart disease by a large percentage. The percentage increases the more times it is eaten per week. The food served at restaurants is loaded with saturated and trans fats, which will increase the level of cholesterol in the blood.

Coronary heart disease will develop once the level of cholesterol increases. A person who is skinny and has a high metabolism may eat a lot of greasy foods and drink soda, but as he or she gets older they could still get coronary heart disease. The person continuously ate badly for years and years. As a matter of fact, eating unhealthy food is a habit that is difficult to break, but once coronary heart disease develops, there's no way to get rid of it.