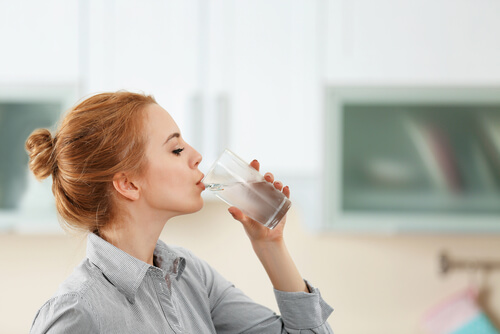 If you have done any research about drinking water, chances are you have come across the term alkaline water. Alkaline water is also referred to as ionized water. In order to be considered alkaline water the pH level of the water has to be more than 7. The main reason that people choose to drink alkaline water is that it helps to balance out the pH in the body.
A person that has a high level of acidity in their body may drink alkaline water in order to balance out these levels. Increasing the alkaline levels in the body will neutralize the acid. When the body is not properly balanced and contains too much acid, alkaline water can help normalize things. Increasing the alkaline level in the body will neutralize the acid levels and cause you to feel better overall.
It is recommended to drink about three or four glasses of alkaline water each day in order to level things out in the body. Here are ten other facts that you should know about alkaline water to determine whether or not it is something that you should be drinking regularly.
1. Increases Hydration
Alkaline water is different than regular water. When the water is put through the electrolysis process to become ionized, the water clusters will be half the size that they are in regular water. These smaller water clusters make the water easier to absorb in the body. This means that hydration is faster. The water also has a smoother and lighter texture, which makes it easier to drink. This water also helps improve blood circulation throughout the body and will penetrate the areas of the body that are overly acidic, which helps bring the body back into balance.