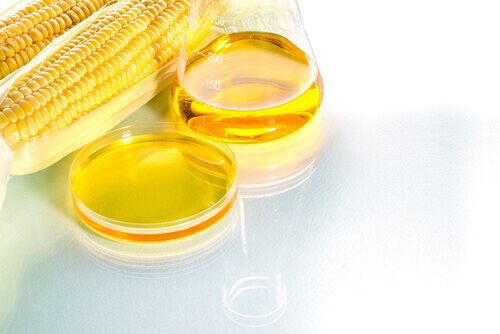 2. High fructose corn syrup
HFCS, or high fructose corn syrup, was presented some time ago as a sweetener that could replace sugar, making it a healthier option for all of us. However, research shows that high fructose corn syrup is not only not better than refined sugar, but actually far worse. You should avoid high fructose corn syrup in general, but especially if you are on a no carb diet.
Even if HFCS is only 50% glucose, agains the 100% glucose of refined white sugar, the other half is fructose, another carb that is actually more difficult for our body to process before it can be consumed. So don't use high fructose corn syrup to replace sugar or other sweeteners if you are on a no carb diet. The carb count on that one is so high that it is just as bad as eating candy or caramel… or even worse.