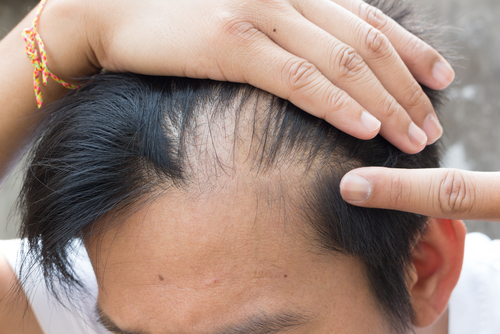 2. Promotes Hair Growth
One of the most effective ways to stimulate hair growth is to find a way of improving the flow of blood and the circulation of blood on the scalp. Burdock root stimulates hair growth in precisely this way, as it is rich in phytosterols and essential fatty acids, which help a person maintain a healthy scalp.
The maintenance of a healthy scalp ensures the perfect conditions for the promotion of natural hair growth and a natural remedy like burdock root, is a holistic way of aiding this process. Interestingly, burdock root is also effective when it comes to the treatment of dandruff and other dry scalp conditions. The most effective way of using the burdock root for hair growth is with topical application, whereby the user used burdock root as a rinse when washing the hair.
The solution can either be diluted with water or just an unadulterated lotion derived from the root.