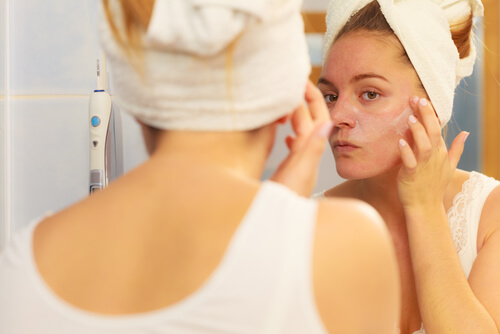 2. Humectant
A humectant is a substance that attracts water from all of its surroundings. This includes attracting moisture from the air. Vegetable glycerin is a very powerful humectant. This means that it can help to keep the skin looking radiant and completely hydrated. It can lead to better skin as it helps to soothe any skin irritations and protects against infections. It also can help promote the healing of wounds.
Studies have shown that applying products that contain glycerin can help to protect the skin from microbes and other irritants. It can also help to soothe skin that is wounded or inflamed. In addition, vegetable glycerin may also act as a barrier to protect your skin from the elements, this includes the sun, the cold, and the wind.
Another research study showed that vegetable glycerin could be more effective than a placebo when it comes to reducing smarting sensations that people who suffer from eczema may experience.