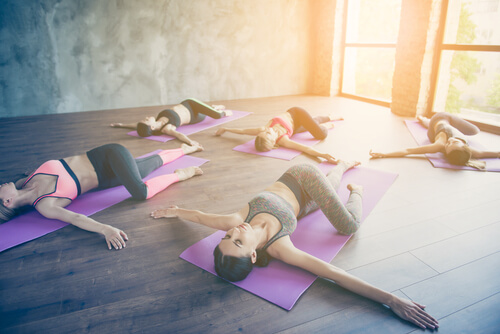 Whether you're an athlete or a sports fan, you likely already know how serious a shoulder injury can be. Not only are they extremely painful, but they also lead to a lot of time out of action. They can take ages to heal, all the while limiting your daily activities. The shoulder joint is by far the most complicated joint in all of the human body.
It is responsible for the movement of your arm along with the stability that is needed for the ligaments, tendons, muscles, and bones that all work together to make up your shoulder. With so many parts making up your shoulder, it's not uncommon to experience loss of mobility or pain as a result of an injury.
One of the most common ways that rotator cuff muscles get worn down is repetitive overhead motion. This is a very common cause of injury. Here are eight home exercises that can help with your shoulder impingement.
1. Open book
To perform the open book, you need to start by lying on the floor on your side. Keep your knees bent in front of the hips while your hands are over your ears. Ensure that your elbows are pointing forward while you do this.
Reach the top of your elbow to the backside while exhaling. Keep reaching until it touches either an elevated prop or the floor. You can use a pillow as a prop if you need to decrease the range of motion. Hold the position for a complete inhale and then exhale steadily.
Ensure that your shoulders are relaxed as you exhale. If your shoulders are tense while you're exhaling it will put undue pressure on it which might cause more harm than good. This should give off a sensation that resembles unwinding the top portion of your spinal cord. Repeat the action a few times until you feel the tension gives way.