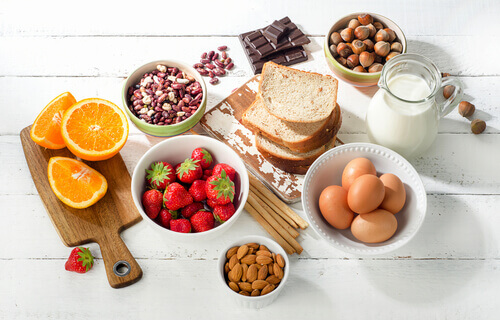 Intestinal permeability, also known as "leaky gut" is a condition where the lining of the small intestine is damaged. This allows food, waste and bacteria to leak through the intestines and get into the bloodstream. What happens when these foreign substances get into the bloodstream is that your body immediately responds with white blood cells which is the normal immune response.
Whenever a foreign substance is detected in the blood, your body responds with its defenses. What this means, is that you have a number of symptoms that are related to this autoimmune response, and to the act of the foreign substance getting into the bloodstream itself, which make it fairly easy to tell when you have "leaky gut". Let's take a look at the 10 most common symptoms of intestinal permeability so that you can determine whether this is something you have or not.
1. Food Allergies
If you have food allergies, it might be because of "leaky gut." Intestinal permeability can cause food sensitivities due to the food particles crossing over into the bloodstream. What happens is, the food gets into the bloodstream and causes an immune response. The body then recognizes that food item as a toxin. That means that the next time that you eat that food, there is a good chance that your body is going to think that it is something harmful and try to take steps to eliminate it even if it does not get back into your bloodstream.
This is exactly what causes a food allergy. There are lots of symptoms of food allergies that you will notice. Some of the more common ones include nausea, vomiting, diarrhea and other gastrointestinal symptoms. If you have ever eaten something bad or spoiled, then you know what sort of symptoms you will be experiencing.