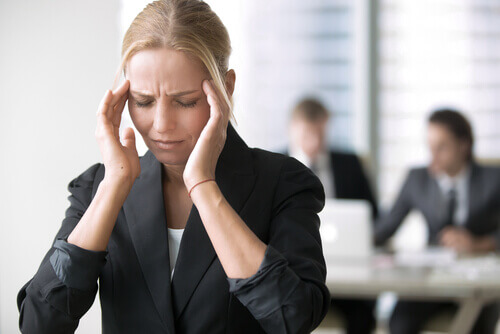 2. Headache
Headaches are common with Rhinorrhea and can be severe. When the spinal fluid leaks out of the body, the body can't keep up. Even though new spinal fluid can be made by the body, the lack of fluid can cause severe headaches.
The headaches often become very severe in a short amount of time. They can make it hard to eat, sleep, and function. Many people suffer from so much pain that they become unresponsive and cannot open their eyes. The headaches can be made worse with lights and sounds, just like a migraine. Some people do take medication for their headaches, but many find that the medication doesn't work and barely takes the edge off the headache.
Once the spinal fluid stops leaking and gas a chance to build back up in the body, the headaches may subside. Many people assume the headaches are caused by sinus infections or colds instead of Rhinorrhea.