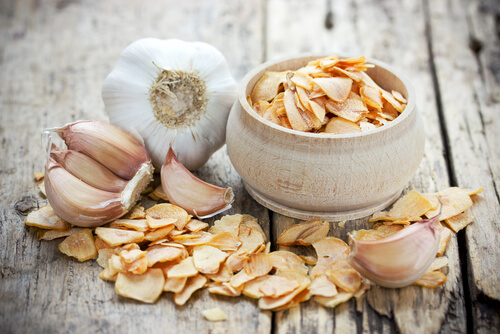 2. Garlic
Garlic is another item that features on most home remedy lists. It is effective in treating various things due to the fact that it contains so many medicinal properties. These include antifungal, antiviral, and antibacterial capabilities. Some people have used it as a remedy for pinworm infections either on their own or to complement the effects of their antibiotics.
It has also been used to treat roundworm and hookworm infections. Get some chopped garlic or garlic cloves and then mix them into your food. You could also mix some minced garlic together with petroleum jelly in order to make a paste substance that can be applied topically to the area around the anus.
Bear in mind that there are some rules of thumb that you should follow whenever using this. For instance, you should never apply the paste to hemorrhoids, irritated skin, or any area with dermal breakdown.