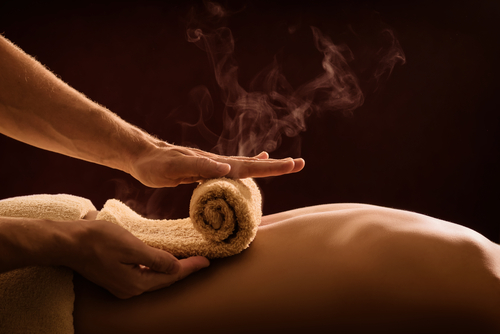 2. Heat Therapy
Another way to help reduce pain and stiffness to the areas of the body that are affected by spondylosis is to use heat therapy. Applying a heating pad or a hot water bottle to the affected area can help reduce the pain and stiffness that you experience from time to time with this disease.
Dry heat or moist heat may be used. Another option is to sit in a warm bath. Sitting in a warm bath before exercising can help to loosen up the muscles and joints, easing some of the pain you may be experiencing. If you have deep vein thrombosis, diabetes, an open wound, vascular disease, or any other type of skin condition you should consult your doctor before using any type of heat therapy.
In some cases, heat therapy can actually cause symptoms to worsen, which is why it is important to discuss any of these natural therapies with your doctor before you try them.