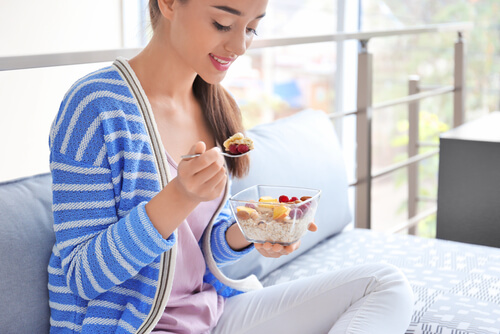 2. Oats

One of the most important factors for healing ischemic colitis is keeping the digestive system in healthy, good condition – and apart from healthy bacteria and probiotics, it's also vital for your digestive system to stay regular; if you aren't having bowel movements as often as you should, it's likely that you'll develop some type of digestive issue as a result of this – or some type of digestive issue might be the root cause.

The best way to ensure that you stay regular is by adding a combination of healthy fats (like olive oil and real butter) to your diet – and consuming things that are high in fiber. This dietary element can sometimes include things like whole grain pasta, but if this is not possible, opt for something like oats or fibrous vegetables (think of asparagus) instead.

The great thing about this is that small dietary adaptation can be made as needed.