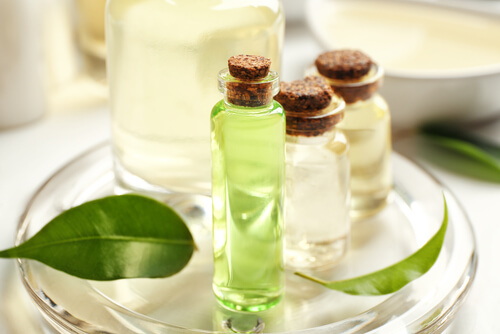 2.Tea tree essential oil
It Will clear a clogged ear because it not only has antimicrobial properties but will reduce inflammation as well. With tea tree oil, it will get rid of any bacteria that's in the ear. The tea tree will need to be diluted since it is so potent. When you purchase tea tree oil, it needs to be 100% pure tea tree oil.
Pour some hot water into a large bowl and add four to five drops of the tea tree essential oil. Lean towards the bowl, but the affected ear should be facing the steam. Place a towel over your head and allow the essential oils to open up the ear canal. It is important that the steam doesn't escape. Stay in this position for about 10 minutes.
It is important to do this daily for no more than twice a day. Your ear should unclog in a few days.