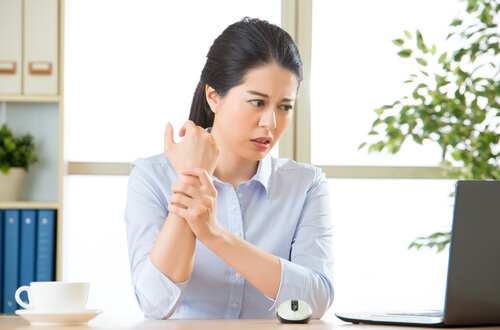 HELLP Syndrome is a rare health condition that's mostly seen in pregnancy, and usually occurs later on in the pregnancy towards the last trimester of the pregnancy; signs and possible symptoms of the condition might sometimes become apparent earlier on during pregnancy, and the condition can present a dangerous and potentially fatal risk to both mother and baby.

The condition can usually only be treated by the (sometimes early) delivery of the baby, after which the symptoms will usually normalize over time with the right combination of treatments recommended by a medical professional. The condition needs to be reported to the appropriate doctor who is handling the pregnancy for immediate treatment – and to minimize the possibility of any health risks that might occur.

Here are 8 possible symptoms of HELLP syndrome that you should know to look out for if you are pregnant right now or planning to conceive soon.

1. Discomfort

Discomfort during pregnancy is a symptom that you should always keep a close eye on throughout your entire pregnancy, and regular doctor's appointments throughout the process are recommended so that your doctor can help to further monitor any symptoms that you mention to them during this period – including increasing discomfort.

A mild level of discomfort during pregnancy can be considered normal, especially if this is your first pregnancy – but the moment that mild discomfort changes to something chronic, or if any other symptoms appear along the way, make an appointment with your doctor to find the root cause of what's causing the discomfort so that it can be treated.

Discomfort during pregnancy doesn't automatically mean HELLP Syndrome, but a combination of factors can easily lead to a diagnosis of the syndrome – which can help your doctor to make the pregnancy considerably easier on the body and minimize any potential risks.