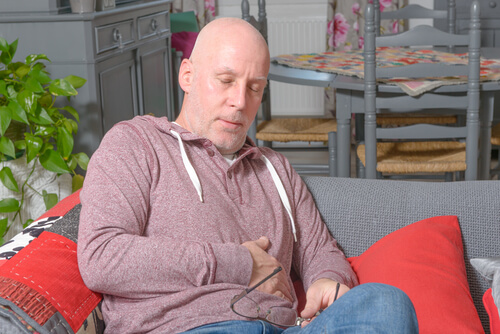 3. Pain When Moving, Sneezing
You'll find that you experience constant discomfort when you have a hernia and that this is a sharp pain that is impossible to ignore. However, this pain is made significantly worse when trying to move and go about your usual business. That's because – particularly in the case of an inguinal hernia – the pain is due to damage to the abdomen. Seeing as we use our abs in pretty much every single movement that we make, it's impossible to underestimate how difficult this pain and discomfort will be to ignore.
You can, therefore, avoid some of the discomfort associated with an inguinal hernia by trying to move less and get lots of rest. When you do move, you might find yourself limping, clutching the affected area, and generally losing your usual dexterity.