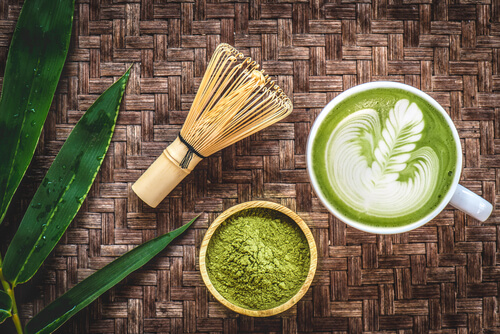 Matcha tea is found all over the world, and it's one of the healthiest types of tea that you can include in your diet if you want to see an improvement in your overall health. Even if you think you've never heard of matcha tea before, it's likely that you've enjoyed a cup or two: Matcha tea is made off of the same plant green tea is, but it can usually be found in a much more finely powdered form than you would find green tea.
It can be brewed on its own, or it can be mixed into a variety of other different types of tea you can find available to make for a unique taste – and studies show that matcha tea can greatly help to improve your health, including through boosting your immune system, lowering your risk of certain types of cancer and helping you to lower your cholesterol and blood pressure.
Here are 8 super healthy reasons why you should try matcha tea for your health.
1. It Improves Your Immune System
The body's immune system is what protects you against any form of bacteria or infection that you encounter in your daily life, and it should be kept in top condition if you want to stay healthy. If two people are exposed to the same illness, the person with the weaker immune system will almost certainly end up getting sick – while the person with the stronger immune system of the two will stay healthy because their immune system is strong enough to combat the infection.
Which one are you?
If you want to boost your immune system, you should follow a healthy and natural diet – and include plenty of vitamin-rich things to your diet, including the use of matcha tea. Other than vitamin C, you can also find plenty of essential minerals present in the tea that gives you the necessary immune system boost that your body needs to stay healthy.