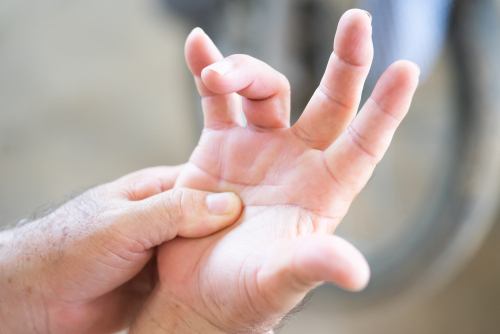 2. Move the Other Way
Trigger finger occurs because the tendon has become stuck inside the tendon sheath. This is often due to swelling, and can also be a result of bunched 'nodes' that stick inside the sheath.
If you keep pushing, then you will be trying to push something large through a gap that is too small and it can become stuck. Often then, bending the finger back the other way can be easier as a result. When you do this, you will allow the blockage to become unstuck without fighting against the movement, and this will then allow you to resume pushing more gently in order to move the finger through the full range of motion.
Moving the fingers around gently (without causing discomfort) can also be a good way to slowly improve the flexibility and control of the fingers. Popular exercises for trigger finger include finger abduction and a number of different finger stretches.