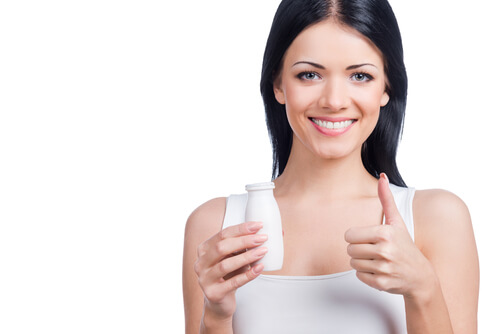 2. Take Probiotics
Chances are that you have heard the benefits of taking a probiotic. If you are not currently taking probiotics or eating foods that contain probiotics, you are depriving your gut of a ton of healthy support. Your digestive system works very hard when you consider all that it has to go through.
Eating probiotic-rich foods or taking a probiotic supplement can provide your gut with healthy support to help keep it healthy and efficient. Some probiotic-rich foods that you should be eating regularly include yogurt, sauerkraut, and kimchi.
Eating yogurt each day is quite easy as you can add it to some fruit and create a great tasting smoothie that is packed with important nutrients that your body and your gut, including your small intestine need in order to function the way that they should keep you healthy. These good bacteria support the intestine in absorbing nutrients from your food.