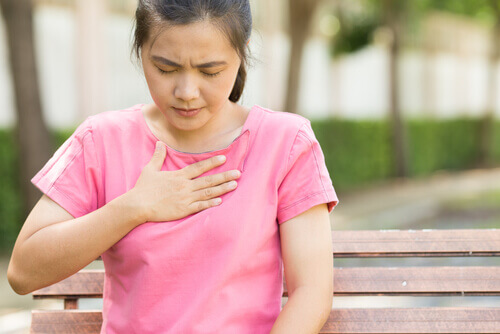 2. Chest Pain
When you experience an inguinal hernia – a hernia affecting the abdominal muscles – it is easy to associate the intense pain with the sudden lump you notice on your stomach or upper groin. However, it is much more difficult to identify the cause of discomfort when the hernia is internal.
Thus you should look for signs of chest pain, which many describe as being 'blinding' in that it is all-encompassing.
This pain might also get worse when you move or when you breathe, and your chest expands. You may be able to get some relief by bending your body in the correct way, by applying a warm (not hot) compress, taking a warm bath, or using analgesics (painkillers).