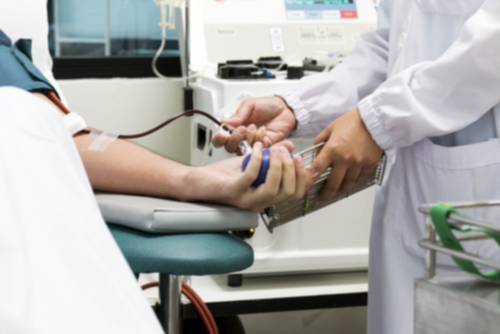 2. Increased Bleeding Risk
Coagulopathy is a blood clotting disorder affecting less than 1% of the world's population. Also known as "Von Wilebrand disease." This condition and "hemophilia," another rare bleeding disorder, disrupt the normal clotting of blood after an external injury. People living with these blood disorders should avoid consuming turmeric as it has anti-platelet or blood-thinning properties that may affect coagulation.
Strangely enough, turmeric is applied topically to stop the bleeding of cuts or fresh wounds. Therefore, it could contain procoagulant properties as well. However, nutritional science has yet to prove evidence of this phenomenon.
Speak to your doctor regarding turmeric or curcumin, and how it will affect your body. It's important to do this task before you begin supplementing your diet with the compound. Your doctor will run a full blood and hormone panel to determine if you are living with any blood disorders that could be adversely affected by turmeric or curcumin supplementation.