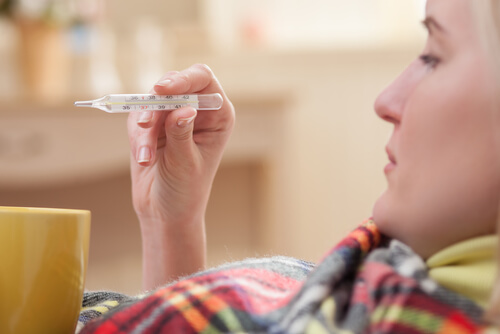 2. Fever

A high fever is another typical sign of pneumonia attributed to other diseases like the flu and bronchitis. Increasing the temperature is the body's way of ridding itself of invading pathogens – it turns up the heat to kill off the virus, fungi, or bacteria causing the infection.

Fevers occur when the body releases pyrogens, a biochemical that binds to receptors in the hypothalamus, and responsible for regulating body temperature. As the pyrogens bind to receptors, the hypothalamus increases body temperature, and fever starts to develop.

The pyrogens responsible for the rise in body temperature is, "Interleukin-1 (IL-1)." These macrophages form from white blood cells when they come into contact with viruses and bacteria. Their primary purpose is to signal other T-cells into attacking the invading pathogens.

Fevers are easy to break with the assistance of medication. However, since the body's natural defense to infection is to raise body temperature, medical experts are divided on whether or not to stop a fever.