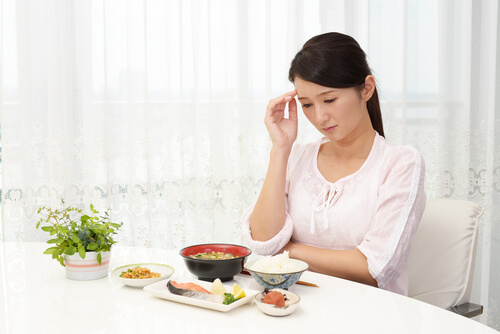 Have you been experiencing symptoms that mirror the most extreme versions of PMS – but with sudden changes in your bleeding coupled with a drastic change in your mood, weight and even possibly in your diet? You could potentially have perimenopause – and we'd recommend that you get this checked out by your doctor immediately: It often gets misdiagnosed or doesn't get diagnosed at all.
It's vitally important that you know what the symptoms of perimenopause are so that you can spot them if they were to happen to you. If you suspect that you might have perimenopause or the condition has already been diagnosed by your doctor, it might be hard to deal with the condition at first. But there are coping skills that can help you deal with what you're going through. Here are 10 ways to deal with perimenopause when you suspect that you might be suffering from it now.
1. Dietary Changes
When you are going through perimenopause, we can say that you are in the early stages of going through what is commonly known as menopause – this condition happens to all women at some point, though we can say that it happens to some women a little bit earlier than it does to others. When it comes to dealing with perimenopause after you have been diagnosed, you might want to make a few changes to your life so you can make things easier for you in the long run.
The first step is to make a couple of simple dietary changes that can have a huge impact on your life and overall how you feel. Avoid especially saturated fats – the bad kind of fats that you think of when you think grease – and consume a lot more healthy oils, protein, calcium and fiber-filled foods rather than things containing carbs and sugar.