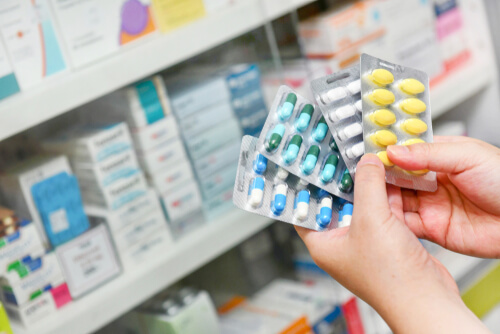 De Quervain tenosynovitis affects the tendons in the wrist, which can be quite painful. The reason it is so painful because two tendons around the base of the thumb become swollen. When the thumb becomes swollen, the tendons have a covering called a sheath that becomes inflamed. The nerves become affected and cause pain and numbness in the thumb. The pain can either begin slowly or come on fast.
It depends on how damaged the tendon in the thumb is. The pain could go all the way up to the forearm. The pain usually gets worse whenever the hand, wrist, and thumb are used. The reason the pain in the hand, wrist, and thumb are so bad is because it has been overused, such as picking up a child or typing at a computer. Even though the pain can be excruciating, there are eight ways to ease the pain from de Quervain tenosynovitis.
1. Take over-the-counter medication
like Ibuprofen or Aleve to help with inflammation and pain. When taking over-the-counter medication, it's best to take the recommended daily dosage. Taking more than recommended can cause other issues like stomach aches. The pain from de Quervain tenosynovitis may go away and come back if the person decides to use the wrist, hand, or thumb at any time. It's best to rest the entire arm until the medicine kicks in.
Once the medicine starts working, check and see if the pain comes back if the hand, wrist, or thumb is used. A good thing to remember also is to drink a full glass of water when taking over-the-counter medication. Drinking alcoholic beverages with over-the-counter medications may cause side effects. Aleve and Ibuprofen medicines should only be taken for a week. There is no need to double on the dosage to make the pain go away quicker.