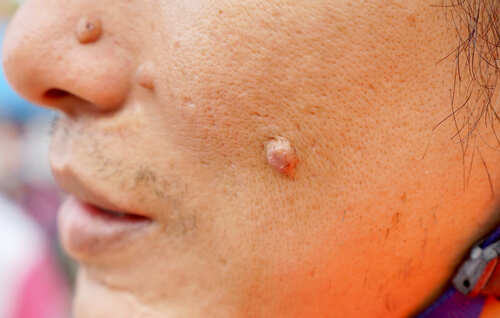 2. Changes
While there are forms of melanoma that form new spots on the skin, there are other types that can form from moles that are currently on your body. Once again, it is important to be familiar with what the moles on your body look like. It is important to monitor your moles for any type of change that may appear.
A mole that changes color, shape, or size is a big red flag. If you have a mole that has become larger, gets darker or lighter in color, or becomes a different shape, you need to make sure that you have it checked out by your doctor right away. It is likely they will recommend that you see a dermatologist.
The doctor may take a sample of the mole in order to determine whether or not it is cancerous. If it is found to be cancerous the doctor will remove it and the surrounding tissue if it is also infected.