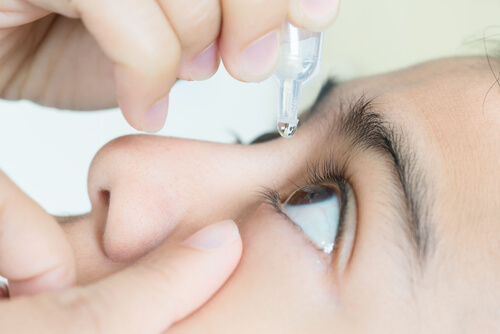 Your eyes are one of the most important organs, and it is easy to take them for granted until something goes wrong. If your eyes are dry and itchy, that may be a sign of an underlying problem which, if it lasts, should be checked out by a doctor. More minor causes of itchy eyes can be the result of the loss of moisture from the tear film.
The tear film is made up of water, mucous, and over a thousand different proteins that have various functions that promote eye health. This film has several layers, including an outer fatty layer that keeps the moisture in, a moist layer that contains the tears, and a layer of mucus that binds the upper two layers together. If this layer is too dry, the result can be itching, stinging, and redness. It is worth trying these remedies and avoids rubbing your eyes, which can compound the problem.
1. Eye Drops
Eye drops seem like a simple solution for itchy eyes, but there are so many products on the market, it may be a challenge to select the right one. It is always important to find the root of the problem by visiting a doctor if the problem persists rather than just treating the symptoms. You can use over-the-counter eye drops which often contain potassium, lubricants, and electrolytes.
Your doctor may prescribe prescription eye drops that can treat the underlying problem, such as dry eye syndrome. Over the counter and prescription, eye drops may or may not contain preservatives which can prevent the growth of bacteria. Preservatives may exacerbate problems with sensitive eyes and allergies.
Eye drops without preservatives can be more costly and are often designed for one-time use. Avoid using drops that merely relieve redness by constricting vessels in the eye. This can increase dryness and itchiness.