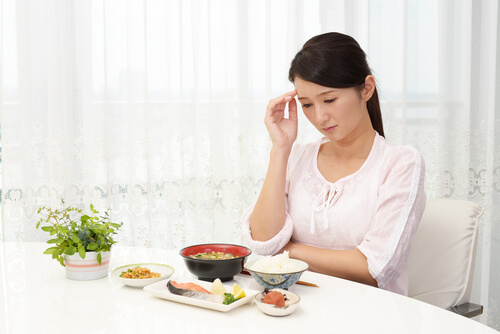 2. No Appetite

A person who is suffering from stomach cancer is similar to patients who suffer from other types of cancers. In that, these people will likely experience a loss of appetite. These individuals simply do not have a desire to eat, even foods that were once enjoyable to them.
The reason for this could be caused by the metabolic changes that are caused by cancer. Some of the other factors that may contribute to the loss of appetite include weakness, pain, fatigue, and depression. Individuals who are suffering from thyroid cancer may feel sick to their stomachs all the time.
They may also feel full all of the time because of the growth of the cancerous cells. The constant feeling of being full will cause a person to not feel like eating. As cancer continues to grow and spread, a person may simply not ever feel hungry.