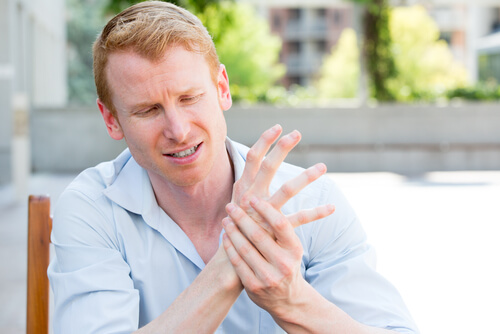 Is it any wonder something so brilliant in colour can offer an array of health-boosting benefits? The golden hue of turmeric is powerful, much like the curcuminoids it contains – these are the very constituents that lend it such vibrant tones. Part of the ginger family, turmeric is native to India and cultivation is prolific throughout the Asian continent where it thrives in the tropical climate. Long recognised in traditional Chinese and Ayurvedic medicine as a powerful healing agent, Indonesia has also embraced the rhizome of this plant for their medical needs for centuries.
Walk through any market in Bali, for example, and you'll spot the local 'jamu' seller creating concoctions by combining turmeric with an assortment of other herbs to address their patients' specific complaints. Known collectively as curcuminoids, the substances extracted from the turmeric root consist of three types; demethoxycurcumin, bisdemethoxycurcumin, and the most prolific, diferurolyl methane – curcumin itself. So what health complaints can it relieve? Read on to discover 11 ways this incredible plant can aid you on the path to vibrant, natural health.
1. Rheumatoid Arthritis
Following on from the recognition of its versatile use in eastern medicine, scientists have done much research on turmeric and its curcumin constituents. Its potent anti-inflammatory properties have been acknowledged, which lends it to the treatment of inflammation-related diseases such as rheumatoid arthritis. In this condition the body's joints come under fire from its immune system, causing painful swelling resulting in stiffness and limited range of motion. The disease can also cause inflammation around the internal organs. With its ability to modulate inflammatory signalling molecules, curcumin can help relieve the symptoms of the disease throughout the body.