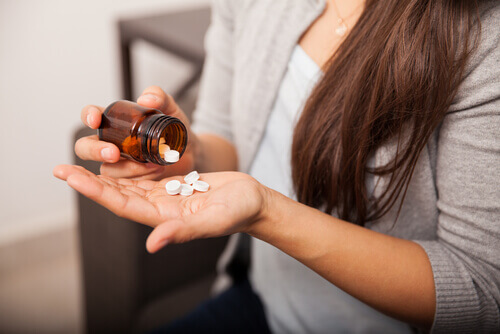 Serotonin syndrome is a condition that is caused by an overabundance of the substance serotonin. Serotonin, in turn, is a neurotransmitter and hormone that is often referred to as the 'happiness hormone'. It is so-called because it makes us feel good, reduces the sensation of pain, and is often used as a 'reward' in the brain to encourage survival-centric behaviors such as sex, eating, exercising, etc.
While serotonin is a very positive chemical in general, like all things it can be damaging when you have too much. An over-abundance of serotonin can lead to a number of damaging symptoms which include such things as anxiety, sweating, sleep disturbances, appetite changes, headaches, confusion, and lethargy, dilated pupils, rapid heart rate and much more.
But what causes serotonin syndrome? If you spot a friend or family member with these symptoms, where area they likely to have come from? If you are experiencing them yourself, what do you need to change? Let's dig in and take a look.
1. Antidepressants
A number of antidepressants are well known to cause serotonin syndrome. That's because a lot of antidepressants work primarily by trying to increase the levels of serotonin in a person's system. This is a logical strategy, seeing as serotonin is widely considered to be the 'feel-good hormone'. It, therefore, follows that a decrease in serotonin might cause depression and that increasing it might improve depression.
One of the best-known types of antidepressants to this end is the category known as SSRIs. SSRIs are 'Selective Serotonin Reuptake Inhibitors'. This means that they work by preventing the brain from 'cleaning up' excess serotonin so that more will remain freely moving in the brain. As you can imagine, this leads to an abundance of serotonin that can very quickly build up to cause serotonin syndrome with time.