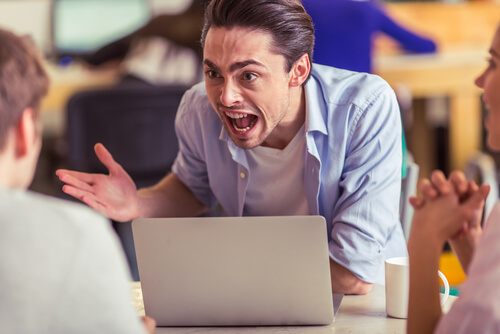 OCD, or obsessive-compulsive disorder, is a disturbing phenomenon. When someone suffers from this disorder, they usually have a very unique and serious pattern of thinking and behaving.
The issue is only labeled as a mental illness if and when the person's actions become so extreme that they're unable to lead a normal lifestyle.
OCD is characterized by four main elements-obsession, anxiety, compulsion, and temporary relief.
The pattern starts when an obsession thought comes into play and then creates distress until the trigger is sorted out.
The trigger could be something as simple as an uneven vegetable. The patient is then compelled to rectify the situation, after which they feel some relief before the next issue arises. There are several symptoms within this cycle.
Below, we'll talk about some of the most distressing ones. This would help us get some idea of what it must be like to live with OCD:
1. Forcefully Obsessive Thoughts
Having intruding, unwanted, and seemingly unshakeable thoughts are among the very first sign of OCD. They're usually present for every kind of OCD patient to different extents. Of course, every single person would have some disturbing and stubborn strains of thought every now and then.
We may keep thinking and worrying about whether we locked the door when we left the house this morning. Some people may constantly feel the nagging sense of having forgotten something when they go on a trip or move house.
However, the thought patterns of an OCD patient are something much more serious. These thoughts are not at the back of their mind, but rather interrupt the useful thoughts they're trying to have during the day.
These may even include sudden, inexplicably violent or disturbing images. If you or a loved one are having such thoughts, it may be time to visit an expert.