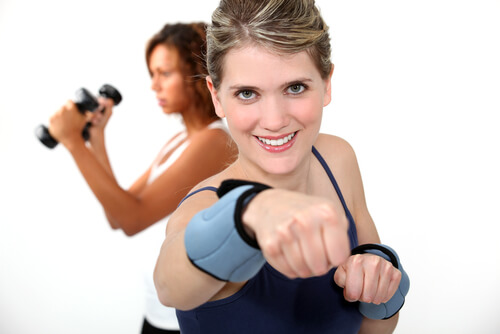 2. Weighted Wrist Turn
As you start to feel a little less pain and the movement becomes easier, that is a sign that you can start to introduce more weight in order to toughen up the area.
To do this, take just a very light dumbbell or a weight plate, and then try performing the same movement. It's extremely important that this weight be very light – no more than a few kilograms – and you should try to perform the movement while supporting the arm. For instance, you can lie your forearm on a weight bench with the wrist and hand hanging just off the edge and then gently and slowly repeat the movement.
Use too much weight and you will be straining the elbow in the very area that you are trying to heal!