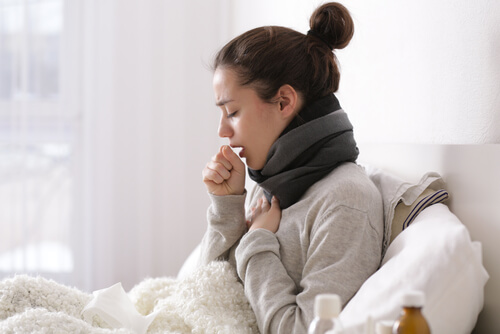 2. Changes in Mucus
We all cough up some mucus from time to time, it's a natural response to clear your throat. Your lungs produce mucus to lubricate the bronchial airways in your lungs. However, individuals suffering from COPD experience a thickening of this mucus, which obstructs the airways, leading to a "popping" or wheezing sound when they breathe.
Patients with COPD find they need to cough up mucus frequently throughout the day. If you're one of these individuals, take a minute to analyze your sputum after your next cough. Healthy people have clear mucus, sometimes featuring a yellowish tinge. However, people living with COPD find that their mucus turns a darker color and thickens.
If your mucus shows signs of dark brown or green patches, you could be suffering from a bacterial, fungal, or viral infection. Individuals with COPD pool mucus in the lungs, making it an ideal breeding ground for these biological threats to your health.