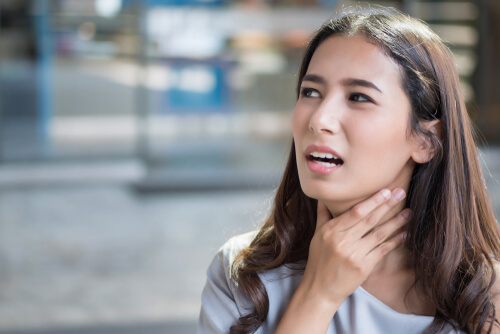 2. Hoarseness

When a person has a nodule appear in their neck also has a voice that is hoarse, it is much more likely that the nodule that has appeared is malignant. When the voice becomes hoarse it is often indicative that the laryngeal nerve is involved.
The laryngeal nerve is a part of the vagus nerve. It is responsible for innervating the muscles located within the larynx. It is also responsible for vocal cord paralysis. The thyroid is located under the larynx. The larynx is often referred to as the voice box. When there is a nodule present in the thyroid, it will often put pressure on the voice box.
This can lead to changes in the voice or hoarseness. If a person is experiencing changes in their voice that are persistent and not resolving, there is a good chance there is a growth on the thyroid.