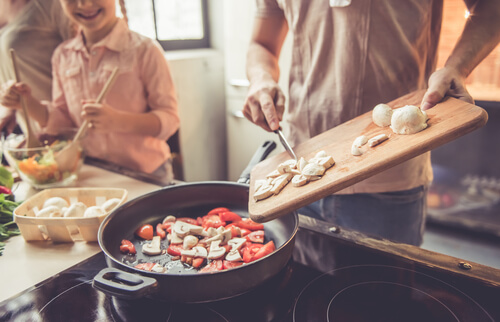 3. Cook Food
instead of eating a lot of raw vegetables and fruits. Raw vegetables and fruits and washed down with contaminated water, which is how a person can get giardia. By cooking all of the food will help get rid of parasites that could be in the food.
If vegetables must be eaten, it best to cook them. As for fruit, wash them down with bottled water if possible to get rid of any lingering parasites. It may be a good idea to use bottled water when cooking as well. Water from the faucet could be contaminated since city public companies have a reputation of putting different chemicals in their water supply.
When preparing food make sure hands, utensils, and kitchen areas are clean. If the area where the person will be preparing the food isn't clean, if they have giardia, they could spread it. Also, it may be a good idea to use gloves to avoid spreading it to someone else.