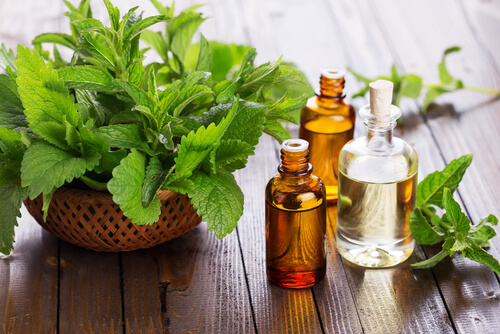 2. Peppermint Aromatherapy

Peppermint aromatherapy could also reduce the severity of your nausea. One particular study found that it is a great way to reduce nausea for women who have just had a C-section. People who are exposed to peppermint will experience less severe nausea than those who are just breathing in regular air, as was revealed by a study.
The same study also showed that the severity of nausea was lower in those who received peppermint aromatherapy versus those who took standard anti-nausea medications. Another study showed that peppermint aromatherapy was able to reduce nausea in 57% of the participants. Some studies have also focused on using inhalers with peppermint oil to reduce nausea.
The general results where that, after two minutes of inhaling the peppermint, the nausea was reduced by 44% of the participants. There are also anecdotal reports of peppermint tea reducing nausea, though there has been limited scientific research into this claim.