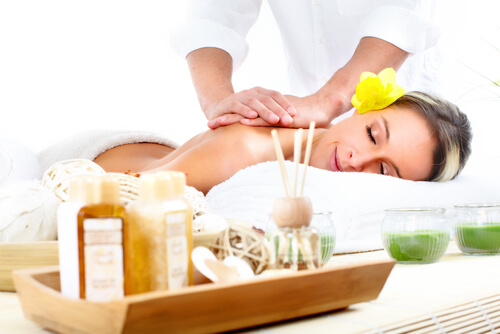 2. Massage
You know you have muscle pain when you experience muscle stiffness, weakness, swelling, and tenderness. Get a massage or better yet, massage yourself. Massage has been proven to get rid of stiff muscles that cause pain.
A deep tissue massage relieves muscle pain fast by reducing the release of cytokines. These are body chemicals that cause inflammation in our bodies.
It is important to understand how the body responds to massage. There is a mechanical response which is a result of pressure on the muscles. The second is a reflex response which is a result of nerves responding to stimulation.
Pressure on the muscles relieves muscle stiffness and spasms. Massage is a great way to increase blood circulation and in turn bringing more nutrients and oxygen to the muscles. Regular massages increase muscle flexibility due to muscular relaxation.
Massage improves muscle tone and promotes the rapid removal of toxins from the muscles.