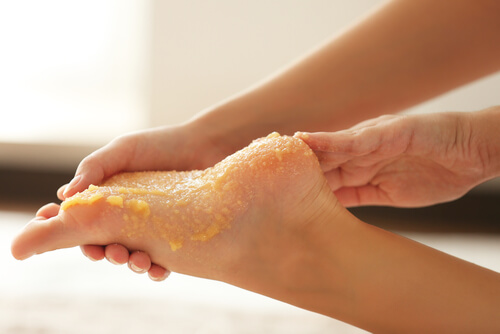 2. Homemade Pumpkin Foot Scrub
If you really want to experience a great foot massage and your feet are already dry and scaly, try making your own homemade foot scrub. One great foot scrub that you can easily make is a pumpkin foot scrub.
Simply mix a fourth of a cup of pumpkin puree with a fourth of a cup of brown sugar, a tablespoon of lemon juice, a tablespoon of coffee grounds, and a tablespoon of either olive oil, almond oil or jojoba oil. Mix the ingredients well and then rub the scrub all over the bottoms of your feet.
You will want to leave it on for several minutes and then rinse it off. Make sure that you rub the scrub deep into your feet. Afterward, your feet are going to feel quite amazing and be super soft. This is a great way to treat yourself that does not cost very much.