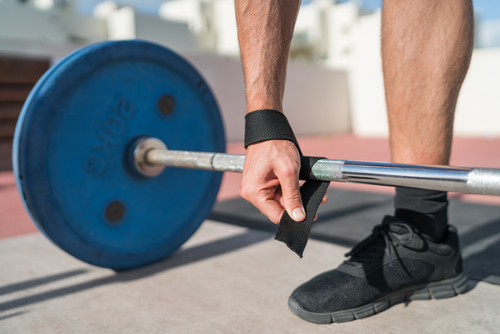 2. Adjust Your Form and Check Equipment
Your form plays a vital role in maintaining the health of your skeletal and muscular system during exercise-induced stress. Exercising with poor form places pressure on the muscles and joints, resulting in poor posture and the potential for developing injuries.
Ask an instructor or personal trainer to monitor your form and give you feedback. Most people with poor form don't realize it they continue to practice their sport or activity unaware of the damage they are doing to their body.
Before you head out to the gym or golf course, check your equipment. If you're using a set of old irons, it might be time to upgrade to graphite clubs. If you lift weights in the gym, it's vital that you protect and support your wrists. Purchase a set of wrist wraps to help keep your wrists straight when lifting barbells or dumbbells.
Know when you've had enough. Don't push your limits too far. Over-exerting yourself can lead to the development of golfer's elbow.

Treatment Tips for Golfers Elbow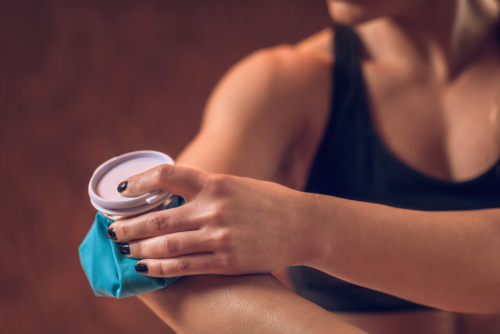 3. ICE
If you notice the symptoms of pain associated with golfer's elbow, it's vital that you stop whatever activity you're doing. Follow the procedure of ICE – Ice the affected area, apply compression and elevate the affected limb.
Wrap some ice blocks in a kitchen towel and apply the cold compress to the inside of your elbow. Work the cold compress up and down the length of your forearm to experience relief from pain symptoms. Ice the joint for 5-minutes, then take a break for another 5-minutes. Repeat this treatment several times until you experience pain relief.
After icing, slip-on elbow support to apply compression to the affected area of the elbow. Remember to elevate your arm above your heart. This strategy will reduce circulation to the region, stopping the throbbing sensation while reducing pain symptoms.
Repeat this treatment after every exercise session until your elbow starts to recover from the pain symptoms.