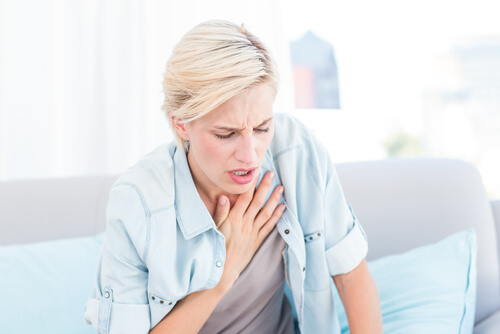 2. Persistent GERD
Medical science is at a loss to explain the exact cause of Barret's esophagus. However, it may have something to do with gastrointestinal issues, with the primary causative condition being GERD. Individuals experiencing long-term GERD symptoms typically have a problem with the sphincter muscle found at the end of the esophagus.
The muscle contracts and releases at the wrong times and this causes a backwash of stomach acids into the lower region of the esophagus. Eating spicy foods or meals with high-fat content can exacerbate symptoms of the condition. Doctors recommend that people suffering from GERD should avoid eating late at night, and stop drinking beverages such as gassy sodas, coffee, and tea.
Some individuals experience symptoms of GERD for years before checking themselves into surgery to fix the lower esophageal sphincter. In some cases, persistent GERD that's left untreated develops into Barret's esophagus due to the never-ending bout of inflammation from all of the acid reflux.