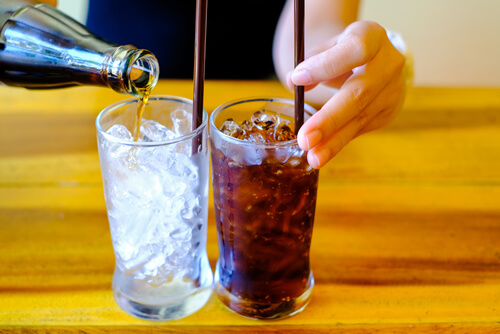 3. Cut Out Carbonated Drinks

Carbonated drinks are a common cause of discomfort, pain and excess gas, and if you can combine excess gas with the regular consumption of carbonated soft drinks (or even fermented drinks such as beer), then it's likely that it could be the cause of your symptoms, to begin with.

If you're suffering from excess gas, you should try to cut out all forms of carbonated drinks to see if it improves your condition. There are plenty of things you can replace carbonated drinks with, including fruit juice or water, and you shouldn't feel that not drinking soft drinks is any great loss to your health: It isn't.

If anything, cutting out carbonated drinks from your diet entirely can do a lot for improving your health – and if it's the cause of your gas, it can cut out the embarrassing condition of excess gas entirely.

If it doesn't, try some of the other methods mentioned in this article.