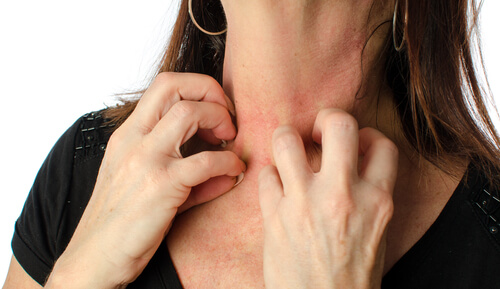 Is your roof leaking during heavy rainstorms? Do you have dripping pipework in your walls? Has your geyser burst recently leaving water all around your roof? If so, your home is at risk of developing toxic black mold. Mold thrives in a warm, moist environment and spores readily travel through your home, settling in dark, damp corners.
These spores multiply rapidly and contaminate the air in your house. Since the spores are microscopic, you won't be able to notice them in the air. However, mold does have a musty and stale smell to it, especially when colonies of mold begin to get out of control.
Mold infestation in the home is responsible for various adverse health conditions that affect your respiratory system and immune function. Here are eight unexpected mold symptoms. If you notice any sign of contamination from spores, and you should seek immediate removal of the mold and treatment from your physician.

1. Allergies
As mold spores spread in a warm and moist environment, you may notice an elevation in the humidity of the affected room or rooms. This rise in humid conditions signals that water is leaking or has leaked in this room in the past. The extra humidity occurs alongside a musty smell in the room, and this is a sign of mold growing somewhere – in the cupboards, between walls, or the roof.
If anyone in your family suffers from allergies, one of the first signs of mold growth is an exacerbation in their allergy symptoms. Affected individuals notice an increase in wheezing, coughing, and sneezing, and some highly sensitive individuals may begin to develop a rash. Some people may brush off the symptoms due to an increase in pollen during the spring, but if you notice a musty smell, it's probably mold causing the flare in your allergies.
As the mold spreads, symptoms continue to increase, and if left untreated and unmanaged, the symptoms could progress into complications of the respiratory system.