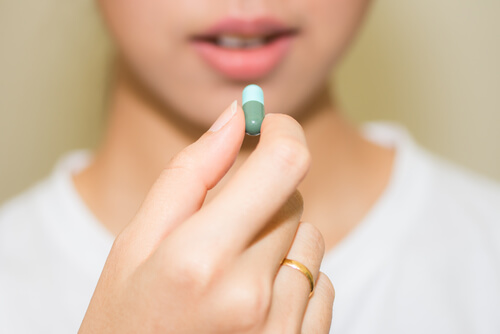 2. Anti-Inflammatory Drugs
When it comes to treating inflammation, anti-inflammatory drugs such as ibuprofen or naproxen can help. These medications are available over the counter and can provide effective, but short term relief from the inflammation that is causing you to experience pain in the shoulder area. The medications will help to reduce the swelling and the pain that is associated with bursitis.
Acetaminophen is a good choice for pain relief, but it will not provide the anti-inflammatory benefits provided by NSAIDs. It is important to note that using any type of medication comes with some possible side effects. In some people, these side effects can contraindicate treatments. If you are using NSAIDs for pain relief it is important to discuss the use with your pharmacist or your doctor to make sure that this type of treatment is appropriate for your condition and that it is safe to use as overusing any type of medication can create even more health issues.