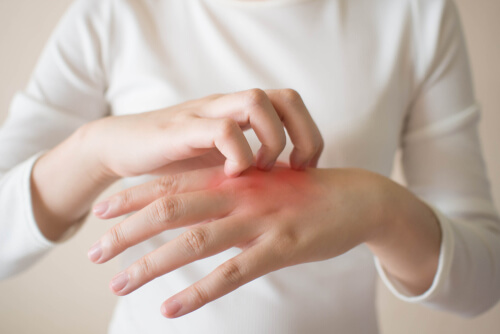 2. Scalyness
You might find that the rings and the rash are 'scaly'.
This means that the skin can become broken and flaky and that the rash might be uneven. This is particularly noticeable when you itch, as the scales might come lose.
This is one reason you need to be so careful, as it is through this process that the condition can spread when those scales end up in your bed or touching another person.