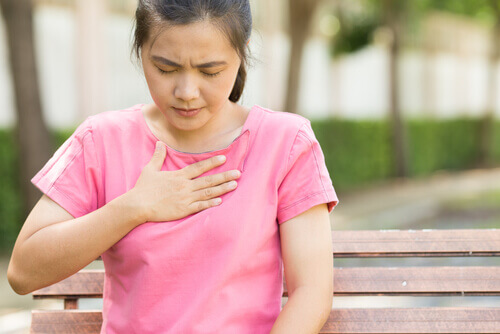 If there was something wrong with your heart would you even know it? Not every heart issue comes with clear warning signs. Not everyone who has a heart issue has an alarming sharp pain in their chest and falls to the floor as you see in the movies.
There are some symptoms of heart disease that do not even happen in the chest. It is not always easy to even know what is going on. A good rule of thumb is that if you are not sure what is going on, go to the doctor and have it checked out. If you are over the age of 60, have diabetes, high blood pressure, high cholesterol, or are overweight, going to the doctor regularly is important.
There are many symptoms that you may be experiencing that could be a sign of heart failure. This is why seeking medical attention right away is so important. Here are 8 congestive heart failure symptoms that you should be aware of.
1. Chest Pain
When it comes to any issues with the heart, chest pain must be mentioned. While this is a symptom that is quite bothersome and can be quite scary, it may not be as bad as it may feel. However, a person that is suffering from congestive heart failure may experience chest discomfort or pain.
There are many vital blood vessels and organs located in the chest, so if you are having chest pain it can be a sign that there is something really wrong. Angina, which is a restriction of the blood vessels that lead to the heart can cause a person to experience chest pain.
If you are having any type of chest discomfort it is important to make sure that you seek medical attention right away in order to determine the underlying cause. If the pain is caused by congestive heart failure, treatment needs to be started as soon as possible.