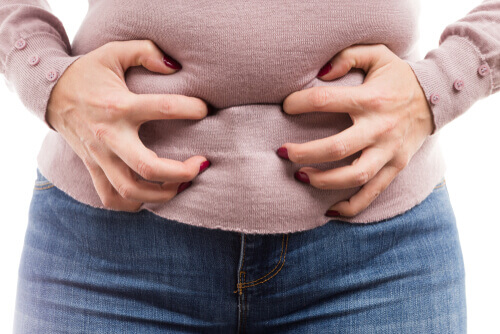 If you have been paying attention to the news lately, then you have probably heard of gluten. But what you may not know is that you could be one of the millions of people who suffer from gluten intolerance or allergy. Gluten is the name of a specific protein that is found in wheat, rye, and barley. A very severe form of gluten intolerance is called celiac disease.
Celiac disease is an autoimmune disease that causes severe damage to the digestive system. But as much as 13 percent of the population may have a gluten allergy that is not as severe. Even though this gluten allergy is not as serious as having celiac disease, it can still cause problems. If you have a gluten intolerance, then you may want to avoid foods with gluten and talk to your doctor about what else you can do. Here are some warning signs of gluten intolerance.
1. Bloating
Bloating can be caused by a lot of different things, but gluten intolerance is definitely one of them. Bloating is the feeling that you are too full or that your abdominal area has swollen. Bloating is uncomfortable, and it makes it difficult to get through the day.
Bloating is actually the most common sign of gluten intolerance. Studies have found that nearly 90 percent of people who had non-celiac gluten intolerance experience bloating as a symptom. Generally, you will experience this bloating after you have eaten.
Obviously, you want to determine whether what you ate had gluten in it when you feel bloated to determine if that was the cause. There are other causes of bloating as well, so it can be a little confusing trying to decipher the clues and determine whether it was gluten that caused the problem. The best thing to do is determine whether you are experiencing any of the symptoms listed below as well.