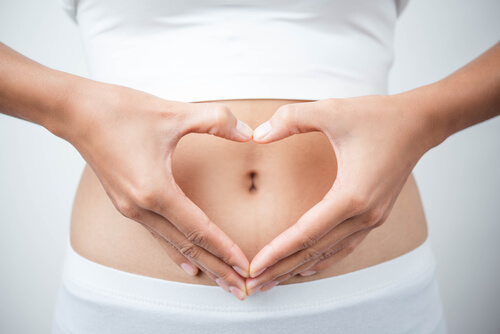 Holy basil is one of the oldest known herbs used in traditional medicine and religious ceremony. Some cultures believe that it's a sin to chew the holy basil leaf, requiring you to swallow it whole. Holy basil gains its revered status from its potent medicinal and healing properties, as well as its flavor in curries, stews, and pasta dishes.
Basil comes in various varieties, including sweet basil, Italian basil, lemon basil, and Thai basil being the most popular for use in the kitchen. While basil leaf makes a beautiful addition to a meal to enhance the aroma and flavors of food, it's also available in an oil extract as well. The concentrated form of the leaf has health benefits that cure disease and fight infection.
Basil gets its medicinal value from the terpenes citronellol, cinnamate, linalool, pinene, geraniol, and terpineol. These polyphenols enhance gut health and improve immune system efficiency. Basil has plenty of benefits for your health, here are our top eight reasons to chew basil leaves daily.

1. Aids Digestion
Our digestive system takes up almost 60-percent of all of the energy our body produces. When we experience the onset of gastrointestinal disorders, such as celiac disease and lactose intolerance, our immune system takes a hit.
Digestive inflammation is swelling in the intestinal wall, allowing toxins to pass through the permeable barrier and enter the bloodstream where they start to cause symptoms of systemic inflammation. What we eat takes a significant role in your digestive health, and eating refined carbohydrates, such as sugar and white flour products, is no good for your gut.
Fortunately, holy basil has potent anti-inflammatory effects on the digestive system. Try chewing on holy basil leaves after or before a meal – this strategy allows the polyphenols from the leaves to enter your digestive system where they go to work relieving symptoms of intestinal inflammation.
Chewing on basil leaves also reduces the acidity of the stomach, helping it achieve an alkaline balance that improves digestive health.