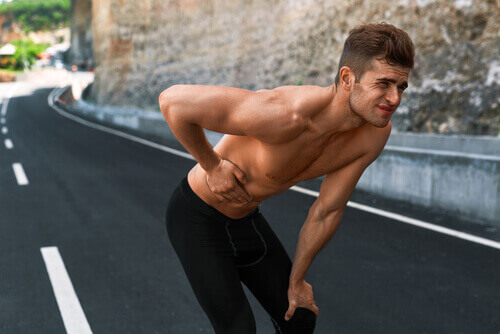 2. Anti-inflammatory Properties
As previously explained, inflammation of the digestive system spreads systemically to every other region of the body. When the intestinal wall swells, it separates the webbing of the permeable barrier, allowing toxins to pass through the intestines where they enter the bloodstream.
As a result of this toxic shock, people who suffer from ailments like rheumatoid arthritis and inflammatory bowel disease may experience an exacerbation in their symptoms. IF left untreated and unmanaged, intestinal inflammation can lead to bloating, gas, and abdominal cramps.
However, there is hope for people who experience digestive inflammation. Chewing on basil leaves throughout the day releases polyphenols into your gut that go to work on reducing systemic inflammation in the body.

People who regularly chew on basil leaves notice that they have fewer bouts of inflammation associated with eating and drinking carbohydrate-rich foods and beverages. The potent polyphenols eugenol, linalool, and citronellol are the compounds found in holy basil that assist the body in dealing with the effects of inflammation.